Henrik Nordahl

Born 1992, Oslo, Norway.
Multidisplinary artist situated in New York.

BFA in Graphic Design:
National Academy of Arts Oslo 2017
MFA in Fine Arts:
Parsons, The New School, New York 2023

Designer at Medicineheads

CV

Email

Instagram


01101000 01100101 01101100 01101100 01101111 00100000 01110111 01101111 01110010 01101100 01100100 (hello world)
308 x 45 x 45 cm
burned drywall paper tape, methyl cellulose, aluminum flashing, bluetooth transducers, concrete, steel rod
-------------------------------
"Hello world" in bianary numbers is a coding phrase traditionally used in a sanity test to make sure that a computer language is correctly installed.
Inside the cones are bluetooth transducers connected to a computer that generates sound frequencies based on the wifi traffic on-site.
Based on the concept of repeating one form in different constellations with deviations that generate an organic architecture. The sculptures are an attempt to blur the boundaries between prehistoric systems and modern form. A visual record of time that is at the same time past, present and future, and offers a queer look at our relationship with nature.

The sculptures is a result of a deep research into the materials behavior, and attributes through a process-led experimentation. I begin by not introducing any other material or tools in my interactions with the paper tape, and this intimate look into its properties develops into a negotiation where I try to listen to the possibilities of transformative projection the material can take. These concepts correspond with my line of research into the aliveness of material and the many-layered histories they consist of.
01/04/2023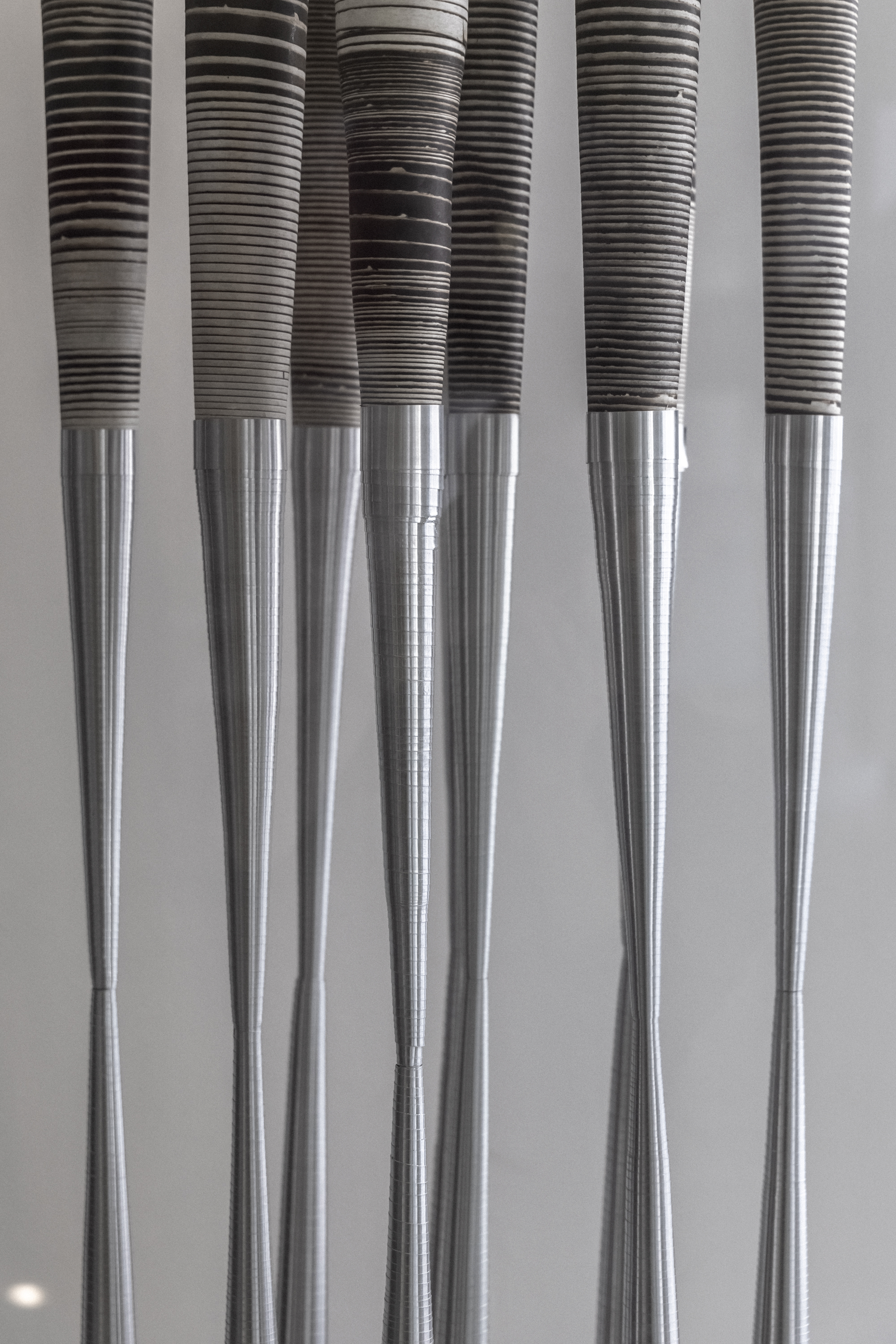 < previous project
Home
next project >